Description
What is the HIKEit X9?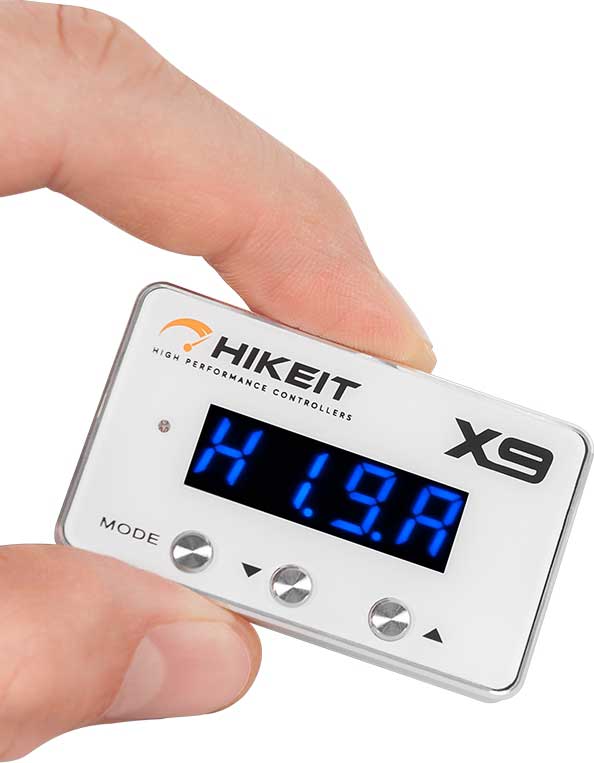 The HIKEit X9 is a 'bite-size' throttle response controller that removes delays in your electronic accelerator pedal. In short, the X9 will get a faster response from your engine and therefore you'll get a modified acceleration depending on the X9 setting you select.
When you push your car's pedal it shouldn't feel like your stomping a sponge; you should get immediate response from your engine which is why we developed the HIKEit X9.
In addition to Automatic Mode Selection which will intelligently learn your driving style and the current situation and adapt the mode to suit, the X9 has 4 different control modes: Eco/4×4, Cruise, Sport/Tow, and the Highest Performance mode, HIKEit mode. Each of the 4 modes has 9 different adjustable levels available for selection.
Simple DIY Plug & Play Installation
Vehicle Specific Programming and OEM Plugs
User-Friendly Adjustments
4 Modes PLUS Automatic Selection between the 4 modes and 36 Settings
Full Certification
30 Day 100% Satisfaction Guaranteed or your Money Back
Lifetime Product Warranty and 30 Day Money Back Guarantee

The HIKEit X9 Difference

How it works
The X9 has a clever PCB module which updates the points of reference for a vehicles throttle mapping. Throttle Lag is added by manufacturers for a number of reasons including fuel economy. The HIKEit X9 maintains the standard parameters of your vehicle; however, introduces a sharper throttle curve (or smoother when in 4×4 Eco mode) and reduces the "dead zone" in your cars accelerator pedal.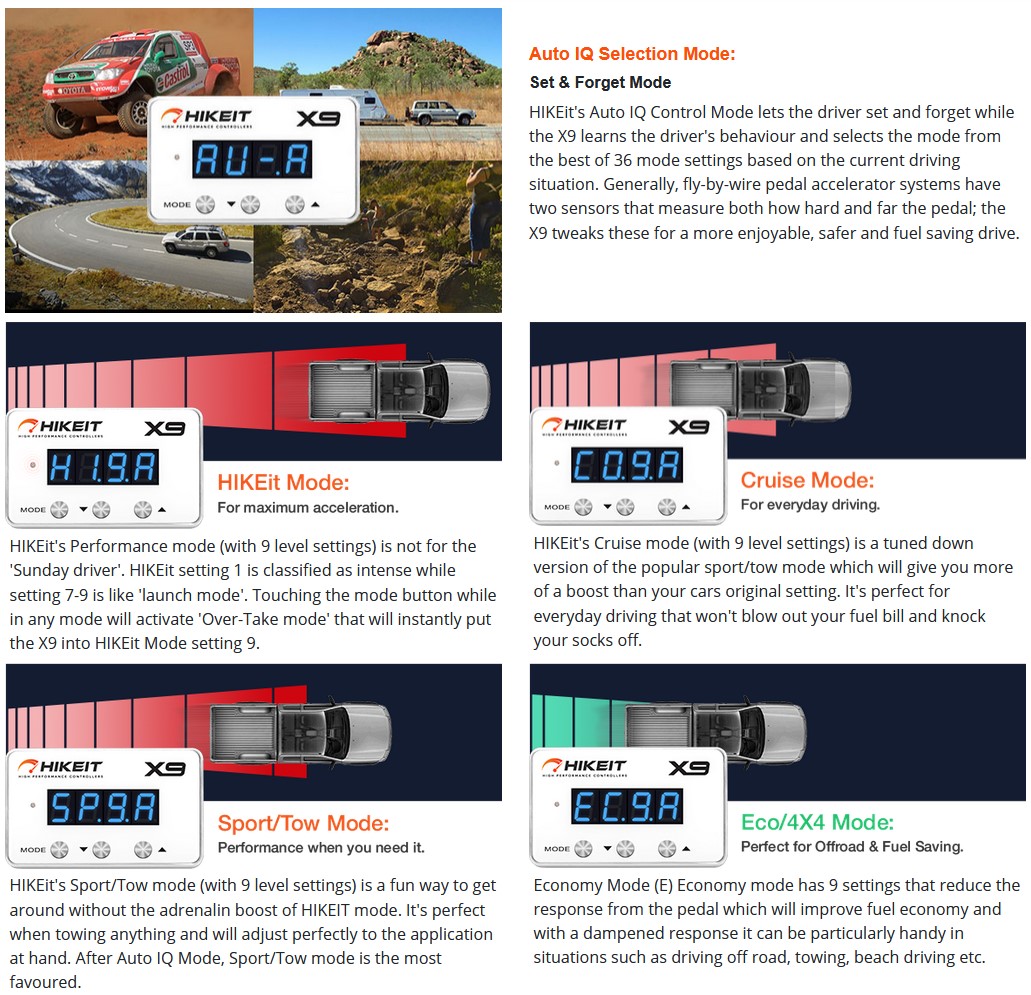 More mode than you can poke a stick at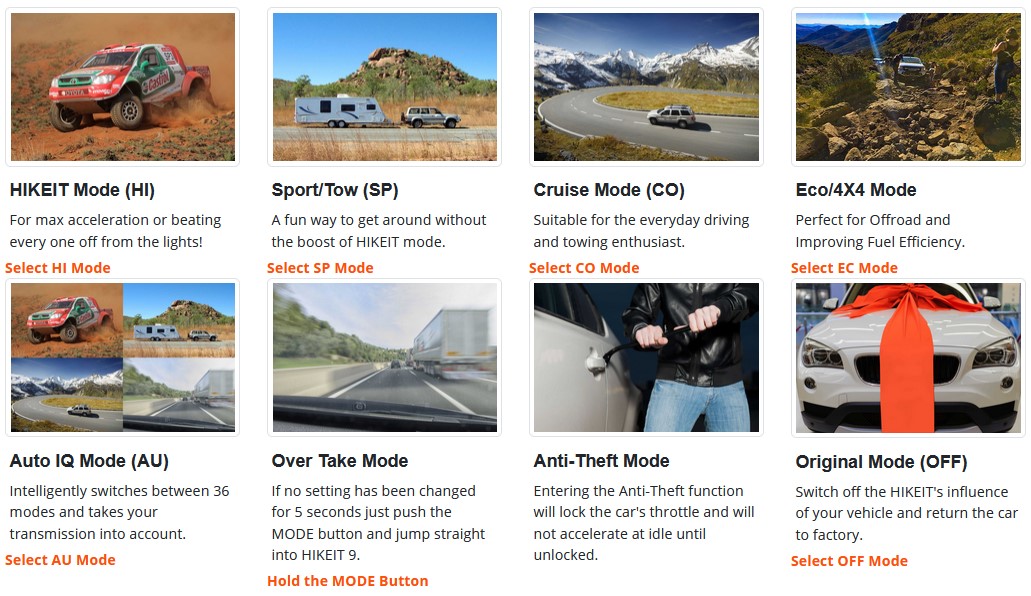 UNIQUE FEATURES